A vacancy for a part time Showroom Assistant has become available at the Just Shutters Head Office in Southbourne, Dorset. The Just Shutters ethos puts customer service at the forefront. Therefore, putting customers first and having unrivalled attention to detail is an absolute must. As a result, Just Shutters has earned an second to none reputation. Staff at Just Shutters are therefore expected to be brand advocates for this level of service.
Showroom Assistant Vacancy
Just Shutters are looking for a part time "Showroom Assistant" for the Southbourne Head Office. The role will require 3 days a week, with hours likely being 9.30-3pm. Duties include general office administration as well as customer facing elements (such as answering customer telephone calls etc.). The candidate is expected to be computer literate and confident with carrying out administration on the in house CRM system.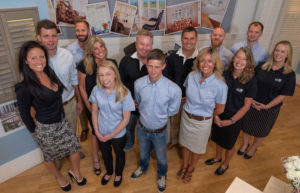 The role has become available as a result of a reshuffle in the Head Office team which intends to accommodate a staff member's Maternity Leave. Even though the position is classed as a junior role, the ideal candidate would have a special quality with the potential to develop their role – even with the potential to develop along-term role.
What we offer
– Competitive salary
– 28 days holiday for full-time employees (including public bank holidays).
– Full training
– Excellent opportunities to develop your career within a growing national company
Just Shutters is a family business which was founded in Southbourne. Over the last decade Just Shutters have become the largest independent Plantation Shutter Company in the UK.
Contact and Apply
To apply, or if you have any questions regarding the vacancy, please don't hesitate to contact us on 01202 240769. Alternatively, email your CV to information@justshutters.co.uk
If you would like to know more about other opportunities within Just Shutters, please send your CV to information@justshutters.co.uk to be informed of future opportunities in Dorset or vacancies in other regions of the UK also.